Our next book club will be meeting on Monday 12 July and we will be discussing books with a seafaring theme.
Call or email us to find out more about the book club.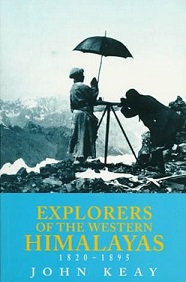 Title:
Explorers of the Western Himalayas, 1820-1895
The majestic and sublime Himalayas have long exerted a powerful force on the imaginations of explorers and travelers. Indeed, as a challenge for these adventurous souls, the mountain wilderness that separates the Indian subcontinent from Inner Asia is unique: no similar region has everaroused such intense interest.