We are delighted to be open
Our Queen's Birthday hours on Monday 1 June are 12 till 6.
There are Covid-19 protocols in place to keep our staff and customers safe.
Please abide by these and please don't visit us if you are feeling unwell.
Please note, we will NOT be buying or exchanging books under Level 2.
Thank you for your on-line support during Level 3 and for your patience with the delays in delivery.
We look forward to seeing you all in store soon.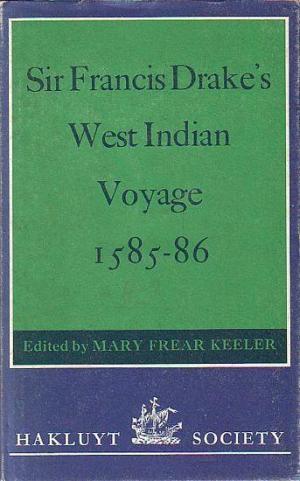 Significant in the history of Anglo-Spanish relations and of English ventures was Drake's expedition to the West Indies in 1585-86. His raids on Spanish towns on both sides of the Atlantic were aimed not only to gather treasure but to bring a military challenge to the empire of Philip II. The voyage was linked also with the plantation projects of Raleigh, and ended with Drake bringing home the discouraged settlers of the first Virginia colony. Although not a financial success, the expedition attracted wide attention in England and the continent and was a prelude to the events of 1588. For over three centuries after the voyage the main source of information about it was the lively narrative, strongly propagandistic in tone, that was published in 1588 and 1589. In the present volume this account, attributed to Captain Walter Bigges, has been critically edited in the light of evidence now available from English and Spanish sources. Printed also are documents relating to ships and personnel and to financial accounts of the expedition. Included too are the journal from the vice-admiral's ship, the Primrose, edited from the original manuscript, the fragmentary journals from ships of two other major officers, and an important newsletter. Among illustrations are a previously unpublished map relating to Drake's stop at Vigo, as well as the Boazio maps, which are shown in differing sizes and details. Dr Keeler's introduction discusses the expedition in the context of Elizabethan policies in the pre-Armada years. She points out new evidence on Drake's administrative practices, on his negotiations with Spanish officials, and on his dealings with a troublesome rear-admiral. Appendices provide critical notes on the Boazio maps and on the circumstances of the publication of the Bigges account.