We are buying books again.
Please ring first if you have more than 3 boxes to bring in.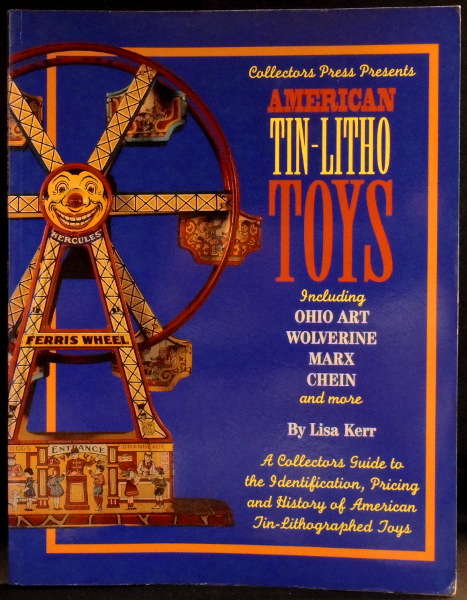 Title:
American Tin-Litho Toys: Including Ohio Art, Wolverine, Marx, Chein and More- A Collectors Guide to Identification, Pricing and History of American Tin-Lithographed Toys
Collectors Press, Portland, Oregon, 1995. First edition. Paper covers in very tidy condition with just some bumping to corners. 141pp. Contents tight and clean. Signed by author on pre-title page. Also included is a note from the author to previous owner with another signature loosely enclosed. Nice signed copy.