UPDATE - Selling books to Arty Bees.
We are accepting books for exchange at the moment.
We may buy selectively for cash, but please contact us first.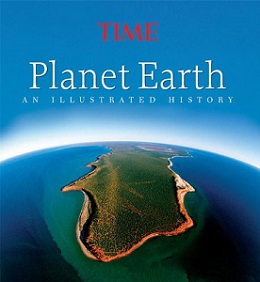 Title:
Time Planet Earth: An Illustrated History
Organized into majory thematic sections, a remarkable array of full-color photographs offers a close-up portrait of Planet Earth--its history, oceans, geology, flora and fauna, and emperiled climate--documenting its great natural wonders, diverse habitats, and the forces that shape the planet, in a volume that includes trivia, informational sidebars, Top Ten lists, and more.