We are buying books again.
Please ring first if you have more than 3 boxes to bring in.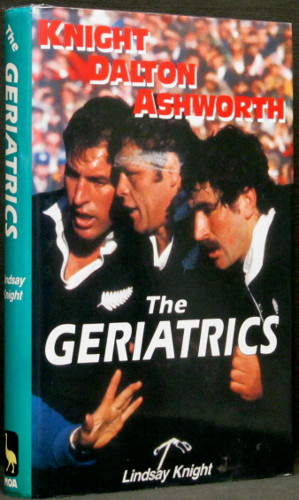 Title:
Knight, Dalton, Ashworth - The Geriatrics
Published by Moa Publishing. This edition published 1986. Good condition. The intriguing and unique tale of international rugby's most durable front row - Gary Knight, Andy Dalton and John Ashworth.