Our next book club meeting is on Monday 9 August.  Our theme for this month is music.
Call or email us to find out more about the book club.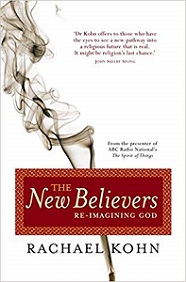 Title:
The New Believers: Re-Imagining God
The New Believers analyses the contemporary spiritual trends, including - the quest for God in the Self, - the rise of Jesus the wise sage - the search for an ecological vision in the Bible - the celebration of the Goddess - the popularisation of Kabbalah - the scientific contribution to morality - the social costs of romanticised and rigid religion Rachael Kohn is the presenter and executive producer of the Spirit of things and the Ark on ABC Radio National and a former university lecturer in ReligiousStudies.