Our next book club will be meeting on Monday 12 July and we will be discussing books with a seafaring theme.
Call or email us to find out more about the book club.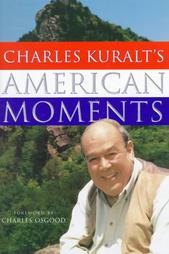 To many, Charles Kuralt was the real and true voice of America, a man often compared to Mark Twain, Will Rogers, John Steinbeck, and Ernie Pyle. Kuralt's last television and book project was a series of short television spots called An American Moment with Charles Kuralt. They were syndicated to news stations around the country, beginning in January of 1997 and running through August of the same year. Organized by Kuralt's longtime friend and CBS News colleague, Peter Freundlich, into ten chapters ranging from American Emblems such as stone walls and cable cars to American Originals like buffalo wings, totem poles, and cowboy hats, these short stories tell us who we are and how we came to be. Through each American Moment -- which Kuralt defined as a small truth of the kind easily overlooked by people in a hurry -- we can glimpse pieces of the real America: the heart of the country that Kuralt knew and loved so well.