From Wednesday 8 September we will operating under Level 2 restrictions.  We will be returning to usual opening hours.
Please note that we will require you
* to wear a mask at all times whilst instore
* sign in and sanitise your hands at entry
* maintain a 2m distance between you and other browsing customers
We are here to help you if you need assistance and are happy to organise a delivery for those who are still staying safe at home.
We will not be buying books until we return to Level 1.
Web orders will be processed and delivered via courier and NZ Post.  Store pick ups can be ordered online or organised by phone and email.  We will send you an email when your pick up is ready to be collected. 

To keep up with all the Arty Bees news, why not subscribe to our newsletter at the bottom of the page. 
Our next book club meeting is on Monday 11 October at 6pm.  Our theme for this month is the book that you would recommend to almost anyone.  Check out Facebook or email us to find out more.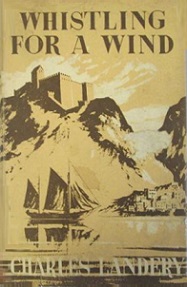 Title:
Whistling for a Wind
Phoenix House Ltd, 1952
Adventure and misadventure in sailing the ketch Bessie from Appledore in England to the Aegean Isles. Losing direction, wrestling with sails and auxiliary engine, becoming becalmed, running out of food, soon became such a feature of the voyage as to make our heroes seriously consider calling their book 'Sailing sideways through the Med.' Given up as lost, searched for by the Royal Navy, what hurt most was that, after several days' sailing, the sa,e bit of North Africa refused to move astern. How our heroes eventually arrived in Greece and visited some highly romantic ports and islands is also told in this narrative...