Thanks to everyone who saw our note that we are buying again.
The response has been huge.
So huge that we need to slow down in order to get all the books
we have bought over the last 2 weeks on the shelf for you to buy.

We are still buying but selectively.
So, please call if you have more than 3 boxes.
Some sections are overflowing, particularly children's, detective and cooking.

On a similar note if you are looking for
Children's books, detective novels or cook books, we have heaps of new stock.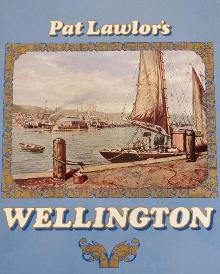 Title:
Pat Lawlor's Wellington
Millwood Press, Wellington, 1976. Good used condition with slightly faded dust jacket. As a writer, Pat Lawlor is best known through his books on Wellington and now in his early 80s he presents this, his most ambitious volume. In an entirely new approach and to interest a wider audience he has now assembled a book of much appeal. True, the locale is in most chapters Wellington City, but the book has in addition theatrical, musical, political and environmental content; his subjects range from seagulls to violins. The author is well known for bringing alive the Wellington of days gone by with an entertaining and easily read style. This time he has used a wealth of illustrations, some in colour and much of it published for the first time.