We are buying books again.
Please ring first if you have more than 3 boxes to bring in.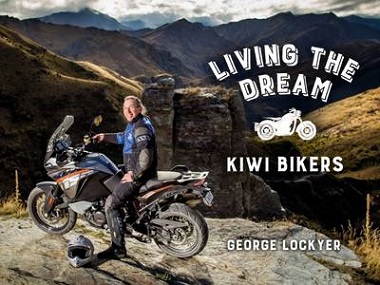 Title:
Living the Dream: Kiwi Bikers
In our increasingly homogenous world, the motorcycle still represents individuality and freedom. You can jump on your bike and, for a while, escape the manicured lawns of suburbia and all the worries that plague our complex, modern lives. All is put on the back burner as you twist that throttle, lean into the bend and live the moment with a glint in your eye. In Living the Dream, George Lockyer talks to more than 50 Kiwi bikers about life on the road on two wheels.