Update: Selling books to Arty Bees.
Many of you have been selling books to us, which is great, but we will be pausing our buying in December.
We are currently being very "choosy" when buying books.
Please call (04)3845339 if you have more than 3 boxes of books.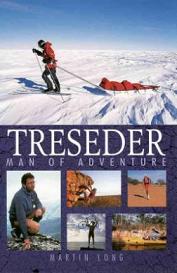 Title:
Treseder - Man of Adventure
Australian adventurer, Peter Treseder has walked unsupported to the South Pole, kayaked across the Timor Sea, and is holder of numerous 4WD, mountaineering and bushwalking records. Focusing on the highlights of Treseder's adventuring achievements, this biography presents tales of survival together with Treseder's personal philosophy on the importance of testing oneself and expanding one's horizons...
Second hand Trade Paperback