We have stopped buying, we are accepting lots for exchange and credit.
Our Winter operating hours are
Monday to Thursday 9am - 6pm
Friday 9am -7pm
Saturday 10am - 7pm
Sunday 11am - 6pm
Arty Bees is now operating under Orange restrictions.
You can order via our website.  All web orders are delivered via PBT Couriers or NZ Post. 
Store pick ups can be ordered online or organised by phone and email.
To keep up with all the Arty Bees news subscribe to our newsletter at the bottom of the page.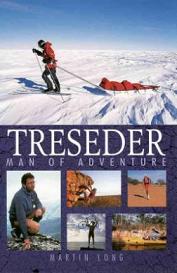 Title:
Treseder - Man of Adventure
Australian adventurer, Peter Treseder has walked unsupported to the South Pole, kayaked across the Timor Sea, and is holder of numerous 4WD, mountaineering and bushwalking records. Focusing on the highlights of Treseder's adventuring achievements, this biography presents tales of survival together with Treseder's personal philosophy on the importance of testing oneself and expanding one's horizons...
Second hand Trade Paperback