We are buying books again.
Please ring first if you have more than 3 boxes to bring in.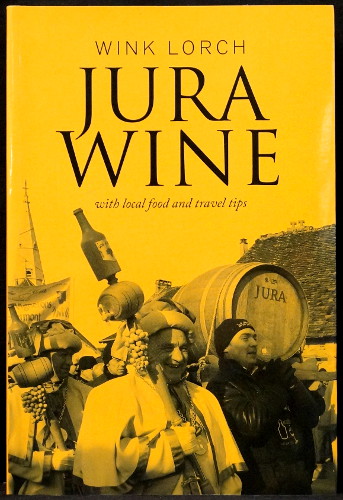 Title:
Jura Wine with Local Food and Travel Tips
Wine Travel Media, London, 2014. In excellent condition. No inscriptions or markings. 352pp. "Author Wink Lorch, who has been writing about these wines for over a decade, offers technical discussions on the wines, an insight into the region's history and shares the untold stories of over 90 wine producers, from the smallest to the largest. The myriad styles of Jura wines have caught the imagination of sommeliers and wine lovers around the world, yet until now there has never been a book about the region in English. Wink puts the spotlight on the curious grapes, interesting terroir and fascinating people who come together to produce these wines and shows how and why the wine styles have developed over the years. You will discover which wines are the ones to select from each producer. This is primarily a book on the wines of the Jura, but you will also find out about the delicious regional cheeses, including Comte, the sausages and the other tasty local foods and drinks. To help you plan a visit to the region there are tips on where to stay, eat, shop and visit. This book is the ultimate insider's guide to the Jura wine region and is an essential addition to the library of wine professionals and wine lovers alike."