We are now accepting books for exchange only.
Please ring first if you have more than 3 boxes to bring in.
We are not buying books for cash yet. We will keep you posted.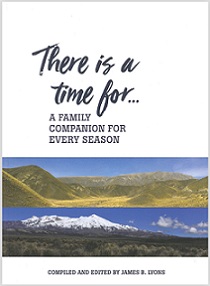 FitzBeck Publishing, Wellington, 2016, 146 pages. This beautiful book of prayers and poems draws its inspiration from the people and landscapes of Aotearoa - New Zealand. It touches on themes that affect us all - joy and sorrow, hurt and celebration - and demonstrates how easily families can incorporate prayer and reflection into everyday situations. 'There is a time for ...' brings the joy of prayer to life. Including beautiful, contemporary photography this would be a wonderful book to give as a gift.