UPDATE - Selling books to Arty Bees.
We are accepting books for exchange at the moment.
We may buy selectively for cash, but please contact us first.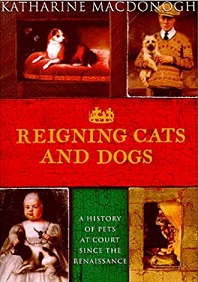 Historian Katharine MacDonogh offers a richly detailed historical account of court pets from the Renaissance to the present, addressing such themes as the attraction of animals among royalty, favored breeds, special treatment and abuses received by pets, animal treatment outside the palace, and the origin of various species.