Our next book club will be meeting on Monday 12 July and we will be discussing books with a seafaring theme.
Call or email us to find out more about the book club.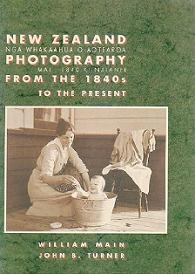 Title:
New Zealand Photography From the 1840's to the Present - Nga Whakaahua O Aotearoa Mai I 1840 Ki Naianei
PhotoForum, 1993. In good condition with no inscriptions. Spine slightly faded. Quote from back cover: "In over 100 striking images the authors trace the achievements of our best photographers from the time of the laborious daguerreotype and wet place processes through to today's instant colour systems"