We are delighted to be open
We are open normal hours.
There are Covid-19 protocols in place to keep our staff and customers safe.
Please abide by these and please don't visit us if you are feeling unwell.
Please note, we will NOT be buying or exchanging books under Level 2.
Thank you for your on-line support during Level 3 and for your patience with the delays in delivery.
We look forward to seeing you all in store soon.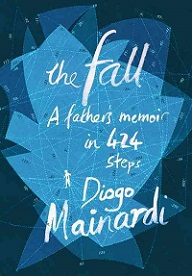 Title:
The Fall: A Father's Memoir in 424 Steps
THE FALL is a memoir like no other. Its 424 short passages match the number of steps taken by Diogo Mainardi's son Tito as he walks, with great difficulty, alongside his father through the streets of Venice, the city where a medical mishap during Tito's birth left him with Cerebral Palsy. As they make their way toward the hospital where both their lives changed forever, Mainairdi begins to draw on his knowledge of art and history, seeking to better explain a tragedy that was entirely avoidable. From Marcel Proust to Neil Young, to Sigmund Freud to Humpty Dumpty, to Renaissance Venice and Auschwitz, he charts the trajectory of the Western world, with Tito at its center, showing how his fate has been shaped by the past. Told with disarming simplicity; by turns angry, joyful, and always generous, wise and suprising, THE FALL is an anstonishing book.