We are buying books again.
Please ring first if you have more than 3 boxes to bring in.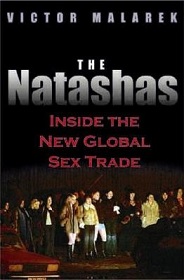 Title:
The Natashas: Inside the New Global Sex Trade
Profiles the Eastern bloc's sex trade black market, describing how unsuspecting young girls are lured by the promise of legitimate employment before being stripped of their identities and sold as sex slaves under threat of torture and death, in a call to action that also reveals corruption within the groups that would help victims.