Thanks to everyone who saw our note that we are buying again.
The response has been huge.
So huge that we need to slow down in order to get all the books
we have bought over the last 2 weeks on the shelf for you to buy.

We are still buying but selectively.
So, please call if you have more than 3 boxes.
Some sections are overflowing, particularly children's, detective and cooking.

On a similar note if you are looking for
Children's books, detective novels or cook books, we have heaps of new stock.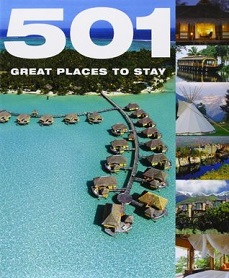 This book is an invaluable guide for anyone wishing to discover the most incredible and intriguing places to stay around the world! '501 Great Places to Stay' features a wonderful selection of appealing places to stay. How about an underwater bedroom where the fish are looking in at you, or a treehouse you share with forest birds? An old bullring in Mexico or traditional riad in Morocco? A magical safari camp in the Galapagos or vintage railway carriage in the English countryside? They re all to be found in these pages, along with a whole lot more that is bound to stimulate the imagination. There is a wealth of wonders here to exhaust both the most adventure-focused and luxury-focused traveller, or even those wishing to combine the two!