We are open on the Wellington Anniversary from 12pm until 6pm.
Arty Bees is now operating under Orange restrictions.
You can order via our website.  All web orders are delivered via courier and NZ Post. 
Store pick ups can be ordered online or organised by phone and email.
To keep up with all the Arty Bees news subscribe to our newsletter at the bottom of the page.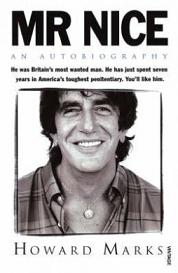 Title:
Mr Nice - An Autobiography
During the mid 1980s Howard Marks had 43 aliases, 89 phone lines and owned 25 companies trading throughout the world. At the height of his career he was smuggling consignments of up to 30 tons of marijuana, and had contact with organizations as diverse as MI6, the CIA, the IRA and the Mafia.
(may be a bit worn)