Thanks to everyone who saw our note that we are buying again.
The response has been huge.
So huge that we need to slow down in order to get all the books
we have bought over the last 2 weeks on the shelf for you to buy.

We are still buying but selectively.
So, please call if you have more than 3 boxes.
Some sections are overflowing, particularly children's, detective and cooking.

On a similar note if you are looking for
Children's books, detective novels or cook books, we have heaps of new stock.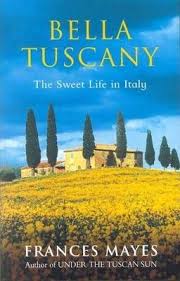 Title:
Bella Tuscany - The Sweet Life in Italy
A classic from the 'New York Times' bestselling author of 'Under Magnolia', Frances Mayes, whose enchanting #1 bestseller 'Under the Tuscan Sun' made the world fall in love with Tuscany, invites us back for a delightful new season of friendship, festivity, and food, there and throughout Italy.