We are buying books again.
Please ring first if you have more than 3 boxes to bring in.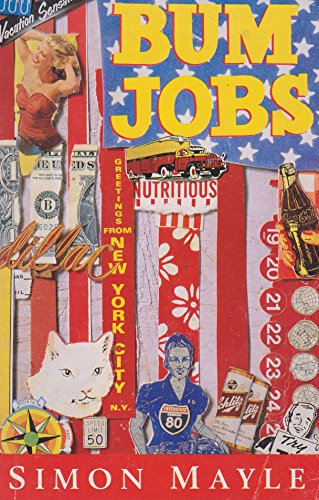 Here is the first collection of adventures and disasters of a man only interested in work if it went nowhere. Whilst most aspired to a career, affluence, a mortgage and security, the author spent most of these important formative years drifting from job to job in the vague hope of the rent, a pay cheque, a good time and no responsibility. From getting stinky with the bus boys in a pizza parlour in New York City on New Year's Eve; to running away from the Nebraska Law, a crooked boss and debt in a beat up moving van; to arguing this way through storms, loose women and the Atlantic as a deck-hand on a sail-boat; to losing sanity and sobriety whilst working the bar at one of New York's most violent and sexually confusing nightclubs; to seeking a trade as a beautician at the South Bronx's most celebrated beauty academy - the author pursued these and other peculiar career ambitions with no purpose whatsoever. If you have ever wondered why you bother to get up early, struggle in the rush hour, work long and hard, take home a regular pay-cheque, own a bank account, eat daily, buy things, and have money to pay the bills, the author did, too. Here's the alternative.