UPDATE - Selling books to Arty Bees.
We are accepting books for exchange at the moment.
We may buy selectively for cash, but please contact us first.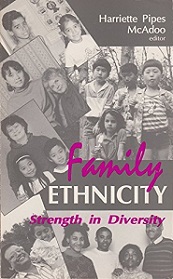 Title:
Family Ethnicity: Strength in Diversity
The meaning of family ethnicity is explored in this volume in relation to five major cultural groups in America -- African Americans, Hispanic Americans, Native Americans, Asian Americans and Muslim Americans. While each group addresses a separate set of issues, all are faced with questions of relations with the majority culture, of assimilation versus accomodation and of poverty, inequality, isolation and discrimination.