Thanks to everyone who saw our note that we are buying again.
The response has been huge.
So huge that we need to slow down in order to get all the books
we have bought over the last 2 weeks on the shelf for you to buy.

We are still buying but selectively.
So, please call if you have more than 3 boxes.
Some sections are overflowing, particularly children's, detective and cooking.

On a similar note if you are looking for
Children's books, detective novels or cook books, we have heaps of new stock.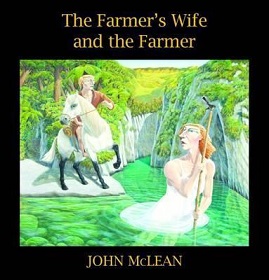 Title:
The Farmer's Wife and the Farmer
Published by Tangerine Publications Ltd, 2015, 240 pages The story tells of a farmer whose wife deserted him, his search for her and their eventual reunion. This book reveals this epic in all its detail, at the same time recording a major contribution to New Zealand painting, depicting a convincing scene of complexity, had its origins in randomly drawn lines, but it is so. It is as if the story was always out there, waiting for the opportunity to express itself.