Our next book club will be meeting on Monday 12 July and we will be discussing books with a seafaring theme.
Call or email us to find out more about the book club.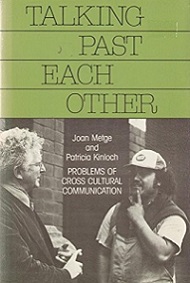 Title:
Talking Past Each Other - Problems of Cross Cultural Communication
Victoria University Press, Wellington, 1978. 56 page booklet. Previous owner name on page edges, on front cover and inside. Fading to spine. The text of a paper prepared for the NZ OECD "Conference on Early Childhood Care & Education" at Massey University from 5-10 February, 1978.