We are delighted to be open
Our Queen's Birthday hours on Monday 1 June are 12 till 6.
There are Covid-19 protocols in place to keep our staff and customers safe.
Please abide by these and please don't visit us if you are feeling unwell.
Please note, we will NOT be buying or exchanging books under Level 2.
Thank you for your on-line support during Level 3 and for your patience with the delays in delivery.
We look forward to seeing you all in store soon.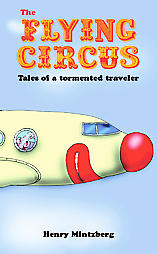 Providing a whimsical but informed view on air travel by a leading management guru, this book supplies a much-needed outlet for the frustrations of the troubled traveler. Flying is an experience the author defines as akin to cattle-car herding, which begins at depressingly generic and chaotic airports and continues through agonizing hours in cramped, sardine-class seats, where the passengers are served skimpy and unidentifiable meals and bombarded with customer service that amounts to constant interruptions while trying to sleep or read. Containing hilarious anecdotes about fellow passengers and stories of suffering, this witty rant is the author's revenge on the airlines and the culture of commercialism that has reduced a once-enjoyable adventure to a loathsome farce.