We are open on the Wellington Anniversary from 12pm until 6pm.
Arty Bees is now operating under Orange restrictions.
You can order via our website.  All web orders are delivered via courier and NZ Post. 
Store pick ups can be ordered online or organised by phone and email.
To keep up with all the Arty Bees news subscribe to our newsletter at the bottom of the page.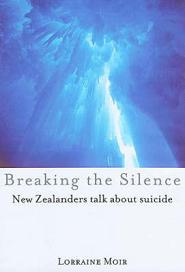 Title:
Breaking the Silence - New Zealanders Talk About Suicide
Well over 500 people commit suicide every year in New Zealand, a tragedy that touches the lives of many people. Yet this is an issue that, generally, is not openly discussed in our society. This book is an attempt to break this silence.