Thanks to everyone who saw our note that we are buying again.
The response has been huge.
So huge that we need to slow down in order to get all the books
we have bought over the last 2 weeks on the shelf for you to buy.

We are still buying but selectively.
So, please call if you have more than 3 boxes.
Some sections are overflowing, particularly children's, detective and cooking.

On a similar note if you are looking for
Children's books, detective novels or cook books, we have heaps of new stock.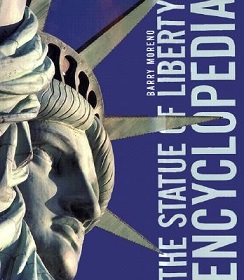 Title:
The Statue of Liberty Encyclopedia
She needs no introduction. For decades, she's been the world's leading icon of democracy. Four million people visit her each year. She is the very symbol of America. But how well do we really know the Statue of Liberty? Did you know, for instance, that her origin dates back to Roman antiquity? Or that New York narrowly beat out Philadelphia for the right to house her? Or that her nose is three feet, eight inches long? In time to celebrate Lady Liberty at the millennium, this gorgeous encyclopedia is sure to satisfy the countless requests historian Barry Moreno has received to deliver the first full-scale reference ever written on the Statue of Liberty. As its name implies, "The Statue of Liberty Encyclopedia" promises to answer every possible question about our famous monument. Featuring an abundance of little-known but fascinating aspects and curiosities about the statue's history, the book also presents a vast collection of illustrations - many never before published - ranging from the amusing to the poignant to the pa-triotic. Stops on this visual tour include Betty Grable making a visit to the statue, antique autogyros flying overhead, and a gravity-defying glimpse of Liberty's spiraling inner armature. The Statue of Liberty Encyclopedia is not just the history of one monument but the story of our nation and its far-reaching cultural and ideological roots. Elegant and eloquent, the book will stand as an emotional, educational, and entertaining testament to the statue's enduring significance....