UPDATE - Selling books to Arty Bees.
We are accepting books for exchange at the moment.
We may buy selectively for cash, but please contact us first.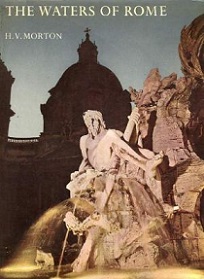 Of all the splendours of the Eternal City, few have a more intriguing history than her great fountains. In this magnificently illustrated book HV Morton describes them and also surveys the aqueducts that feed them - a unique and wonderful relic of ancient Rome. Contains 48 colour plates.