We have stopped buying, we are accepting lots for exchange and credit.
Arty Bees is now operating under Orange restrictions.
You can order via our website.  All web orders are delivered via courier and NZ Post. 
Store pick ups can be ordered online or organised by phone and email.
To keep up with all the Arty Bees news subscribe to our newsletter at the bottom of the page.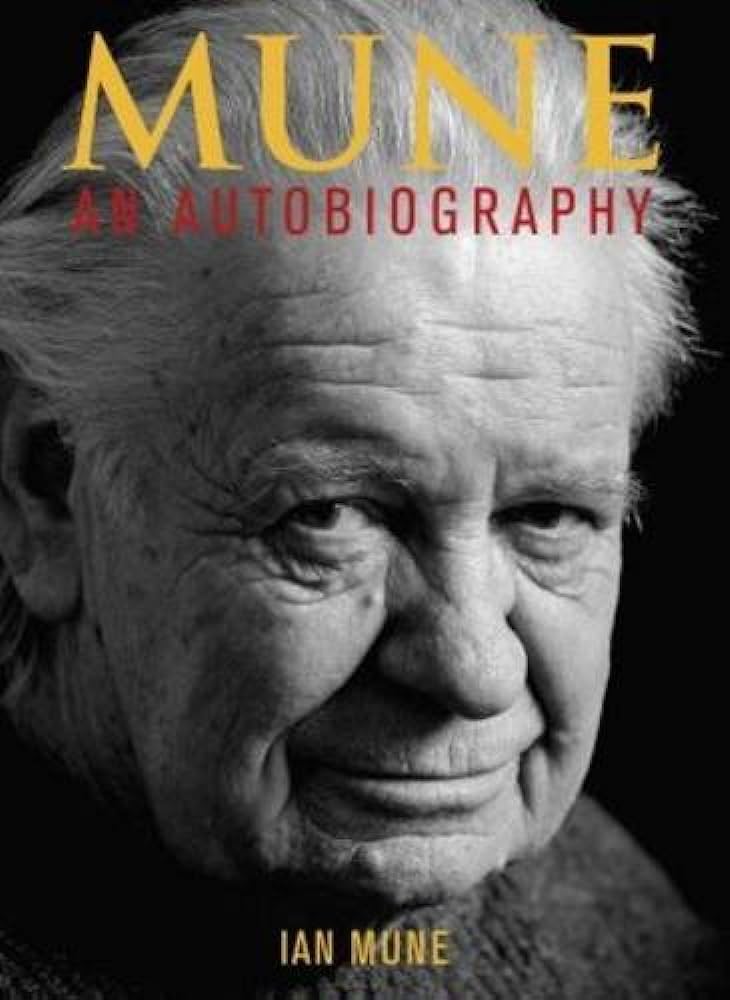 Title:
Mune - An Autobiography
Ian Mune's resonant growl and his characterful face are an institution in the world of New Zealand theatre, film and TV. Instantly recognised by generations of New Zealanders, he has been a central figure of screen and stage in this country since the 1960s. Ian Mune grew up in Tauranga, and had an early infatuation with the theatre, which took him to Wellington and a full-time career as an actor. Initially with the fledgling Downstage theatre company, he then had two years in the UK with the Welsh Theatre Company, before returning to Auckland and a long association with the Mercury and many other companies and productions. While he has always kept an association with theatre, Ian Mune was also there at the beginning of television drama in New Zealand, with leading roles in such programmes as Pukemanu and Moynihan, and many more over the years. But an early partnership with the now celebrated international director Roger Donaldson led him also into the world of feature films, the first of which was "Sleeping Dogs",which he both co-wrote and starred in. Since then he has had acting and script-writing roles in many films, and has directed such features as 'Came a Hot Friday' which starred Billy T James as the Tainui Kid, 'What Becomes of the Broken Hearted?', the sequel to 'Once Were Warriors', and the film adaptation of Bruce Mason's iconic play 'The End of the Golden Weather'. This beautifully written autobiography is hugely insightful about the personal process, the challenges and the rewards of acting. But Ian Mune's story also has much wider significance, as it provides a fascinating and unique view of the roots and development of contemporary theatre, TV and the film industry in New Zealand. Ian Mune's professional life has touched many people in this country, and this enormously entertaining autobiography will have wide appeal.