We are buying books again.
Please ring first if you have more than 3 boxes to bring in.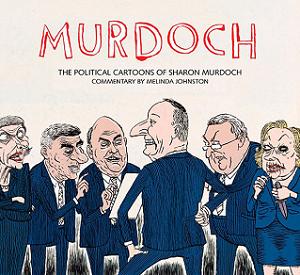 Title:
Murdoch - The Cartoons of Sharon Murdoch
Sharon Murdoch, 2016 Canon Cartoonist of the Year, is a bold new voice in New Zealand cartooning. As the regular cartoonist for the Sunday Star Times and the Press, she provokes and delights readers with her witty and often hilarious observations, and her hard-hitting and insightful social and political analysis. In Murdoch, Melinda Johnston's commentary sets the cartoons within their historical context, while her introduction locates the work within New Zealand's cartooning history. Featuring over 150 full-page cartoons, which highlight the breadth and depth of Sharon Murdoch's work, this book will entertain and educate any reader with an interest in New Zealand's contemporary social and political history.