We are delighted to be open
Our Queen's Birthday hours on Monday 1 June are 12 till 6.
There are Covid-19 protocols in place to keep our staff and customers safe.
Please abide by these and please don't visit us if you are feeling unwell.
Please note, we will NOT be buying or exchanging books under Level 2.
Thank you for your on-line support during Level 3 and for your patience with the delays in delivery.
We look forward to seeing you all in store soon.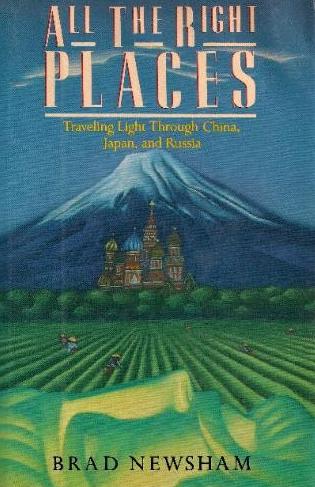 'I am in exactly the right place, thinking, doing and feeling exactly the right things. . .' This was the affirmation that Brad Newsham repeated daily as he cycled alone across the Japanese Alps to Mount Fuji in 1984, tree to wander wherever he chose. But back home in San Francisco, life hadn't been so rosy: his wife of ten years had met someone else and wanted a divorce. He tried everything to change her mind, eventually leaving his job and buying a one-way ticket to Asia in the hope that she would miss him. It worked. . . and then he met someone else on a bus in Hong Kong. One of the first wave of Western backpackers to blaze a trail through China and Russia, Brad Newsham travelled from the neon-lit streets of Tokyo to the epic prairies of Mongolia in a journey that took him across Asia by bicycle, boat, bus and the Trans-Sibcrian railway. With its rich and fascinating cast of characters, ALL THE RIGHT PLACES is classic travel writing at its very best.