Monday is Labour Day.
Our hours are 12-6.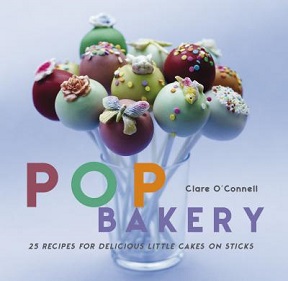 Title:
Pop Bakery: 25 Recipes for Delicious Little Cakes on Sticks
Discover cake pops - a combination of moist cake and a sweet candy coating, moulded onto a lollipop stick and then decorated to create a whole host of characters. This book teaches you all you need to know, from how to create the cake balls, to dipping the cake balls in a special candy coating.