UPDATE - Selling books to Arty Bees.
We are accepting books for exchange at the moment.
We may buy selectively for cash, but please contact us first.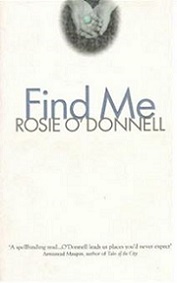 Part memoir, part mystery, 'Find Me' is a tale of a friendship between a troubled young woman and a celebrity obsessed with helping her. Rosie O'Donnell's candid memoir is a topsy-turvy tale of mistaken identities and strange psychological illnesses that may or may not exist.