We are buying books again.
Please ring first if you have more than 3 boxes to bring in.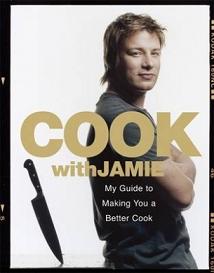 Title:
Cook with Jamie - My Guide to Making You a Better Cook
'I can't tell you how long I've dreamt about writing this book. It's the biggest book I've ever done, and I've really tried to make it a timeless, modern-day classic. Whether you're a student, a young couple, an established cook or a novice, I'll take you through a whole load of simple and accessible recipes that will blow the socks off your family and any guests you might have round for dinner...' Please note: Cover worn, covered in coverseal, tear at spine.