Our next book club meeting is on Monday 9 August.  Our theme for this month is music.
Call or email us to find out more about the book club.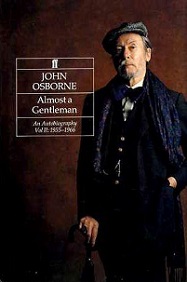 Title:
Almost a Gentleman: An Autobiography, 1955-66
Osborne's second volume of autobiography covers the period 1955-1966, from the foundation of the English Stage Company at the Royal Court Theatre to the death of its first artistic director and Osborne's mentor, George Devine; a very personal memoir of a unique and revolutionary chapter in English theatrical and social history.