Due to Covid 19, Arty Bees is
now closed until further notice.
Including on-line shopping.
We'll see you when things get back to normal.
Stay home and stay safe.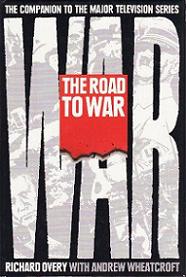 Linked with a BBC series, this book sets out to ask, without resort to hindsight, why the world's greatest powers were at war 50 years ago. It looks at Hitler's assumption that his invasion of Poland would be unopposed and his plans for a "war of great proportions" in the 60s, and aims to recapture the concerns, anxieties and prejudices of the statesmen of the 30s and the people they led...