Due to Covid 19, Arty Bees is
now closed until further notice.
Including on-line shopping.
We'll see you when things get back to normal.
Stay home and stay safe.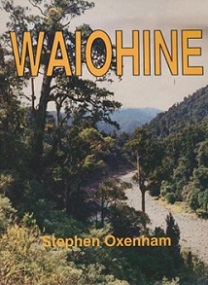 Title:
Waiohine - A River and Its People
Published by Stephen Oxenham, Carterton, Wairarapa, 1993, 124 pages. A many-sided account of Wairarapa's most unpredictable and unruly rivers - from pre-European times, through the waterlogged misery of nineteenth century Greytown, the great floods of 1955 and 1990, to the present phases of the battle to control a river some say is capable of catastrophic destruction. 'Waiohine' tells the stories of those who've spent thier lives by the river, experienced its danger, and fought to conserve a river of spectacular recreational potential. Interwoven with historical detail is the humour and stoicism of people still living who know the river in all its states and moods.