We are now accepting books on exchange and credits to shop cards.
We are not buying stock for cash yet. We are operating under Level 2 restrictions.
Please note that we will require you
* to wear a mask at all times whilst instore
* sign in and sanitise your hands at entry
* maintain a 2m distance between you and other browsing customers
We are here to help you if you need assistance and are happy to organise a delivery for those who are still staying safe at home. Web orders will be processed and delivered via courier and NZ Post.
Store pick ups can be ordered online or organised by phone and email. We will send you an email when your pick up is ready to be collected.
To keep up with all the Arty Bees news, why not subscribe to our newsletter at the bottom of the page.
Our next book club meeting is on Monday 8 November at 6pm.  Check out Facebook or email us to find out more.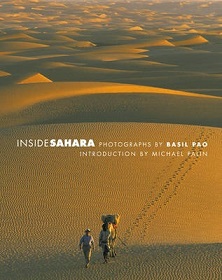 In the spring of 2001, photographer Basil Pao accompanied actor (and former Monty Python member) Michael Palin and a BBC film crew into the heart of the world's largest desert--the Sahara. The result of that journey is these remarkable pictures of landscapes and people, taken on a route that covered nine countries and an astonishing variety of cultures. Even when in some of the most hostile conditions known to man, Pao succeeds in capturing the awe-inspiring beauty of the region. Here is Tangier, known for its incredible light; scenic old towns, such as Chefchouen in the Jabala Mountains, barely changed since the 15th century; men, working in tanneries, their bodies balanced over gigantic holes filled with dye; an oil refinery aflame; the River Niger bathed in a golden glow; the beautiful faces of pastoral nomads; the magnificent glory of endless sand dunes; and other unforgettable pictures. Plus: behind the scene photos of Michael Palin and the film crew.