Thanks to everyone who saw our note that we are buying again.
The response has been huge.
So huge that we need to slow down in order to get all the books
we have bought over the last 2 weeks on the shelf for you to buy.

We are still buying but selectively.
So, please call if you have more than 3 boxes.
Some sections are overflowing, particularly children's, detective and cooking.

On a similar note if you are looking for
Children's books, detective novels or cook books, we have heaps of new stock.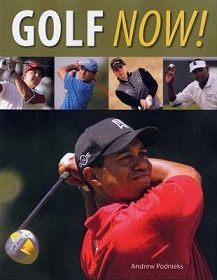 All the facts, stats and personal stories about the world's best golfers. Straight from the leaderboard, Golf Now! captures the best and brightest personalities of the clubhouse. Tee off with Tiger Woods, Phil Mickelson, Vijay Singh, Ernie Els, Annika Sorenstam, Michelle Wie, Mike Weir, Jim Furyk and many more. Read about their career highlights (and sand traps), their pressure putts and their tournament wins. Golf Now! covers both the Professional Golfers' Association (PGA) and the Ladies Professional Golfers' Association (LPGA) tours, including the men's and women's U.S. Open, the Masters, the British Open, and the PGA and LPGA Championships. Profiles of the 70 best players are organized in categories that include: The Cream of the Crop -- the best of the best Tour Veterans -- the seasoned players Big Hitters -- long-ball specialists Young Guns and Rookies -- stars of tomorrow International Stars -- the best from around the world Queens of the Clubs -- stars of the women's tour. With its lively profiles, behind-the-scenes stories and fascinating statistics, Golf Now! is a book for every golf fan. AUTHOR: Andrew Podnieks is the author of more than 40 sports books, including the biography of golfer Mike Weir and The Complete Hockey Dictionary. He lives in Toronto.