We are now accepting books for exchange only.
Please ring first if you have more than 3 boxes to bring in.
We are not buying books for cash yet. We will keep you posted.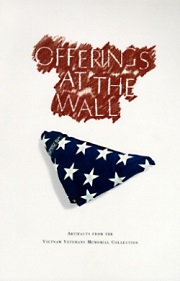 Since its dedication on Veteran's Day, 1982, more than 35,000 offerings have been left at the Wall, in a variety too wide to categorize easily. This selection of the objects is a recognition of the importance of this memorial as marking the beginning of our nation's recovery from its longest war. Includes a complete list of the names inscribed on the Wall. 300 colour photos....