We are buying books again.
Please ring first if you have more than 3 boxes to bring in.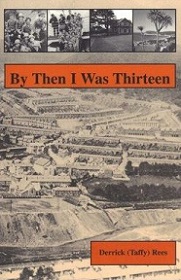 Title:
By Then I Was Thirteen
This story is so amazing at times one could be excused for believing that it is more fiction than fact. Very much in the vein of Angela's Ashes and Leaving Liverpool, the author describes how he left the utterly depressed Rhondda Valley to join the Lady Northcote Farm School in Victoria at the age of 13! Signed copy.