Thanks to everyone who saw our note that we are buying again.
The response has been huge.
So huge that we need to slow down in order to get all the books
we have bought over the last 2 weeks on the shelf for you to buy.

We are still buying but selectively.
So, please call if you have more than 3 boxes.
Some sections are overflowing, particularly children's, detective and cooking.

On a similar note if you are looking for
Children's books, detective novels or cook books, we have heaps of new stock.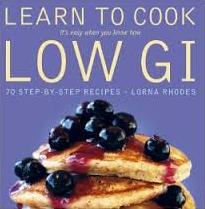 Title:
Learn to Cook Low GI - It's Easy When you Know How - 70 Step-by-Step Recipes
Eating a low GI diet is one of the healthiest way to lose weight and keep it off, but what if you can't cook? Learn to Cook Low GI will transform you from nervous newcomer to confident cook in days. Packed with advice on store cupboard ingredients, cooking techniques and meal plans, not to mention 70 simple and delicious step-by-step recipes. A low GI diet is the healthiest option when it comes to losing weight, keeping it off and preventing heart disease and diabetes. If you want to sign up to this new diet revolution but don't know where to start when it comes to kitchen know-how - such as timing, cooking temperatures, basic equipment, or the mysteries of 'season to taste', 'al dente' and 'griddling' - this beautifully illustrated book is your answer.