Our next book club will be meeting on Monday 12 July and we will be discussing books with a seafaring theme.
Call or email us to find out more about the book club.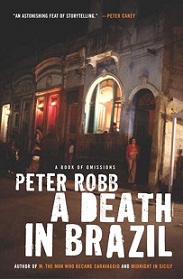 Deliciously sensuous and fascinating, Robb renders in vivid detail the intoxicating pleasures of Brazil's food, music, literature, and landscape as he travels not only cross country but also back in time—from the days of slavery to modern day political intrigue and murder. Spellbinding and revelatory, Peter Robb paints a multi-layered portrait of Brazil as a country of intoxicating and passionate extremes.