Thanks to everyone who saw our note that we are buying again.
The response has been huge.
So huge that we need to slow down in order to get all the books
we have bought over the last 2 weeks on the shelf for you to buy.

We are still buying but selectively.
So, please call if you have more than 3 boxes.
Some sections are overflowing, particularly children's, detective and cooking.

On a similar note if you are looking for
Children's books, detective novels or cook books, we have heaps of new stock.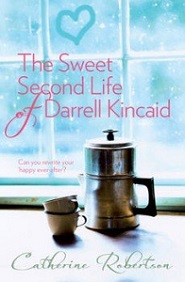 Title:
The Sweet Second Life of Darrell Kincaid
A romping chick-lit with heart-ache, misunderstandings, travel and love. No one knows 'happy endings' like romance novelist Darrell Kincaid. She's delivered eight of them to her readers with pleasure. But it's not to be with book number nine. In the act of adding the final full stop, Darrell has a revelation: it's not the ending that really matters but what comes next. Darrell now sees that when her husband Tom died (twenty-one months and three days ago, but who's counting?) she lost more than the man she loved. She lost her own 'happy ever after'. The life she expected to live has gone, vanished forever in a puff of fickle, unfair smoke. Darrell knows she has a choice. She can stay in New Zealand and live a half-life, or she can leave in search of something - perhaps someone - else. So Darrell decides upon London, the least romantic capital she knows (why set yourself up for disappointment?). Armed with Nancy Mitford's Love In A Cold Climate as her guide to proper Englishness and the ideal romantic hero, she sets out to live the sweet second life she deserves.