Thanks to everyone who saw our note that we are buying again.
The response has been huge.
So huge that we need to slow down in order to get all the books
we have bought over the last 2 weeks on the shelf for you to buy.

We are still buying but selectively.
So, please call if you have more than 3 boxes.
Some sections are overflowing, particularly children's, detective and cooking.

On a similar note if you are looking for
Children's books, detective novels or cook books, we have heaps of new stock.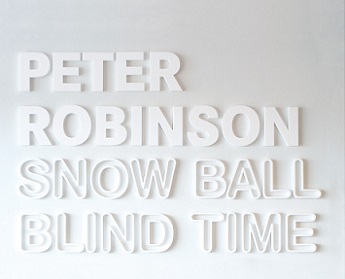 Title:
Snow Ball Blind Time
Govett-Brewster Art Gallery, 2010, 80 pages. "More than an exhibition catalogue, Snow Ball Blind Time traces Robinson's exploration of materials and ideas through the eight major projects since his formative ACK installation at Artspace, Auckland 2006, seen as a pivotal change of direction in his artmaking practice. Govett-Brewster Director Rhana Devenport, the book publisher and commissioner of the work says, "This new contribution to art publishing in Aotearoa registers one of the most conceptually powerful and physically arresting projects in recent times. Snow Ball Blind Time was an ephemeral art project entirely deserving of this attention." This elegant hard-back publication features striking photography of the exhibition by Bryan James (Govett-Brewster Exhibitions Co-ordinator and Photographer) and critical essays by Allan Smith (Senior Lecturer, Elam School of Fine Arts, University of Auckland), Rachel Kent (Senior Curator, Museum of Contemporary Art, Sydney) and Rhana Devenport (Director, Govett-Brewster Art Gallery). Also included are associated drawings by Robinson and a walkthrough DVD of the exhibition. Occupying the entire 574 square metres of the Govett-Brewster, Snow Ball Blind Time was 18 months in gestation. The exhibition was only the second occasion that an artist has been commissioned to create a single work for the entire Gallery spaces in its 40-year history..."