We are buying books again.
Please ring first if you have more than 3 boxes to bring in.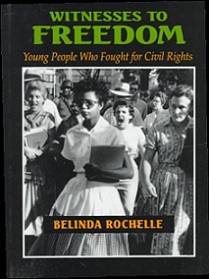 Title:
Witnesses to Freedom - Young People Who Fought for Civil Rights
A look at some of the young people who made a difference in African Americans' struggle for civil rights discusses, among others, Elizabeth Eckford, who desegregated Central High School in Little Rock, Arkansas....