UPDATE - Selling books to Arty Bees.
We are accepting books for exchange at the moment.
We may buy selectively for cash, but please contact us first.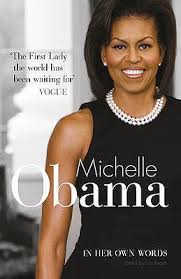 Title:
Michelle Obama In Her Own Words
Michelle Obama is First Lady of the USA. But she is also a mother, a wife, a descendant of slaves, a lawyer, and a campaigner...this is a fascinating glimpse into the mind of this extraordinary woman.