Thanks to everyone who saw our note that we are buying again.
The response has been huge.
So huge that we need to slow down in order to get all the books
we have bought over the last 2 weeks on the shelf for you to buy.

We are still buying but selectively.
So, please call if you have more than 3 boxes.
Some sections are overflowing, particularly children's, detective and cooking.

On a similar note if you are looking for
Children's books, detective novels or cook books, we have heaps of new stock.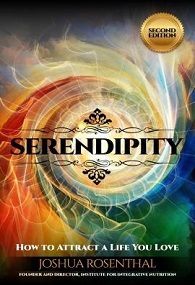 Title:
Serendipity: How to Attract a Life You Love
Have you ever felt like you were a victim of your circumstances and had no control over how your life was unfolding? This feeling is a modern epidemic, and the antidote is serendipity?positive coincidences. The more you live in balance and respect nature?s rhythms and yourself, the more serendipity you attract in your life. In Serendipity: How to Attract a Life You Love, you'll learn how to attract more sweet coincidences and get anything you want without pushing, manipulating, or feeling desperate. By following the roadmap laid out in this book, you'll transform your health, relationships, career, and connection to the universal whole.