We are buying books again.
Please ring first if you have more than 3 boxes to bring in.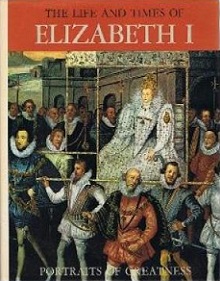 Title:
The Life and Times of Elizabeth I - Portraits of Greatness
No period in English history is as rich in splendour and adventure as the Elizabethan era. Elizabeth came to the throne of a country just emerging from the Middle Ages, impoverished and torn by religious dissention. When she died, she left it in a state of prosperity, international prestige, and an unsurpassed flowering of the arts...