Thanks to everyone who saw our note that we are buying again.
The response has been huge.
So huge that we need to slow down in order to get all the books
we have bought over the last 2 weeks on the shelf for you to buy.

We are still buying but selectively.
So, please call if you have more than 3 boxes.
Some sections are overflowing, particularly children's, detective and cooking.

On a similar note if you are looking for
Children's books, detective novels or cook books, we have heaps of new stock.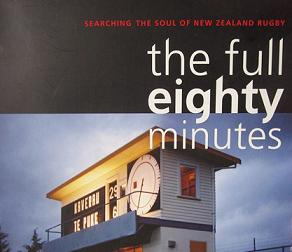 Title:
The Full Eighty Minutes - Searching the Soul of New Zealand Rugby
A photographic and written record of aspects of New Zealand Rugby. The book covers a range of rugby teams including the New Zealand Maori Colts, the Black Ferns and school teams. It also features photographs of supporters, venues and characters...